Tuesday, November 22, 2005
~ 9:51 AM ~
Ok great
..
now in class doin nutin but staring at the com. Yu-chee beside me, but she's not tokin to me....argh!! BOREDOM!! Today's lesson was ok...i tink...we learnt computer terms lyke file extensions, copy, paste, search..hahaha..damn hard sia!! Why on earth are we learning all of this shit again...
tot primary schs teacher have impart that on us...
Enuf of it...
izy and syeni still drooling in bed
i tink

or maybe they're on d way to class...HOPEFULLY.....
Dint get to bring my hp todae, left with 41 cents!! C no point of bringing it..niwae yu-chee is always there to lend a "helping fon" if i need one...LURVE you YU-CHEE>>>
STUPONG!!!
i'll be starting class soon....
wif a
gig!!

okla..a lecturer actually...
A lecturer who types using one finger for one word and yet type wrongly...how ridiculous!!
What D FISH!!!
Ok, i'm signing off now.....peace out...


Lil Bout Me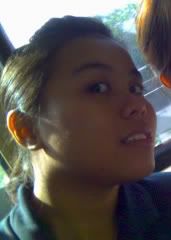 ~ Marinah aka aik ;)
~ Gongshang Pri Sch
Boon Lay Sec Sch
Singapore Polytechnic (DPFM)
~ Rotoract Club (IS)
~ NPCC (BLSS)
~ Taurus
~ 06 May 1988

Get Music Video Codes by VideoCodeLibrary.com
Free wallpapers & screensavers from AddThemes.com
Notice Me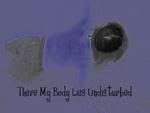 If I were in pain
Would you notice I don't act the same
If I cry
Would you notice me or just walk by
If I bleed
Would you start to see the life I lead
If I walked away and you turned around
Would you notice me nowhere to be found
If I were upset
Would you regret anything you said to me
I know life isn't always fair
But if I walked away would you notice me
NOT There
Would you just walk away?
With nothing to say?
Would it matter I was gone?
Your Rants
get one from
*
cbox
or
*
shoutbox
links
Yuqi
Haslinda
Yana
Izzy
Shahidah
Helen
archives
;
November 2005
;
January 2006
;
March 2006
credits
j-wen
deviantart
brushes
blogskins
blogger