Tuesday, November 22, 2005
~ 10:12 PM ~
He makes me feel that i am
no use
to him.
Am i not his gurlfren? Or am i just "walking talking buddy"??
Why is he making me feel these way if he is really my guy who cares and love me...
why??
Doesn't he know that i've sacrificed a lot for these relationship..that i've invested my emotions in these relationship....i hope one day he will see the sacrifices i've made even if it's too late...even if it means i neva gonna c him again....
It's just dat i want to be appreciated for the things that i've done...
I just wanna hear a simple "thank u" from his mouth....cos that wud mean a thousand things..
Sometimes i feel that
he deliberately do things that i don't like
..for what reason, i dun have a clue!!
Gosh!! Why is he doing these to me???
WHY???
Despite all the love that i've given him, shud i get these in return...
INSECURITY??????
I just hope one day...just one day...he'll understand me...
It'll be enuf for me...
Lil Bout Me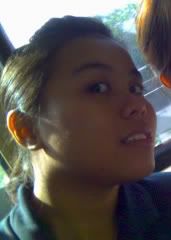 ~ Marinah aka aik ;)
~ Gongshang Pri Sch
Boon Lay Sec Sch
Singapore Polytechnic (DPFM)
~ Rotoract Club (IS)
~ NPCC (BLSS)
~ Taurus
~ 06 May 1988

Get Music Video Codes by VideoCodeLibrary.com
Free wallpapers & screensavers from AddThemes.com
Notice Me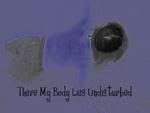 If I were in pain
Would you notice I don't act the same
If I cry
Would you notice me or just walk by
If I bleed
Would you start to see the life I lead
If I walked away and you turned around
Would you notice me nowhere to be found
If I were upset
Would you regret anything you said to me
I know life isn't always fair
But if I walked away would you notice me
NOT There
Would you just walk away?
With nothing to say?
Would it matter I was gone?
Your Rants
get one from
*
cbox
or
*
shoutbox
links
Yuqi
Haslinda
Yana
Izzy
Shahidah
Helen
archives
;
November 2005
;
January 2006
;
March 2006
credits
j-wen
deviantart
brushes
blogskins
blogger