Wednesday, November 30, 2005
~ 11:17 PM ~
Woke up at 7.30 am..class starts at 8.00 am..i'm doom once again...
30 mins to lesson...how am i gonna reach class on time...haiz
End up..me n MS izy skip lesson..lyke normal...
Haiz..what's happening to d two of us...
Had resolution for d new term..but guess we've yet to live up to it..hehe...
BAD INA!!!
D worst thing dat i could have ever done it making him cry...
Sat beside him ranting..tears rolling down his eyes.....
Shit!! What have i done..i made HIM cry....Bad Gerl!!!
He was so stressed up bout me..i have no fucking idea y...
But i neva could have imagine..he..my guy..stone-hearted cried bcos of me...bcos he love me...n he wants me to change..BCOS HE'S STRESSED UP...bout wat??? BOUT ME!!!
Sorry sayang....dint mean to make u cry...dint mean to make u unhappy...but lyke u..i jz luv u too much dat sometimes i feel ur gonna leave me..n i have to do someting bout it first..
But hey..it was quite touching though seeing him cry silently...i did cry too...instead of jz let me weep, he wiped my tears and let his flow down...isn't dat so sweet of him..
Niwae jz now, went to Changi Beach...Kena caught by the park board...pitch tent w/t permit..hehe...but how were we suppose to noe dat we nd one...
N so...we had to move spot...but b4 we moved spot...dats where all the arguments and cryings began....
Haiz...love is jz too complicated.
Sometimes we are jz too selfish..we want our partners to be what we want them to be n we dun even gif a damn bout their feelings....
well...i do admit that i demand too much from him...
Ok...fine..i'm selfish, ignorant, childish brat!!!
But since u love me...u've got to accept my flaws lyke how i've been accepting urs...aite!!
Ok...enuf...11.26 PM...dozing off soon..or i'll be late for class again...
Lil Bout Me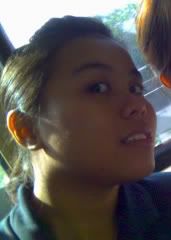 ~ Marinah aka aik ;)
~ Gongshang Pri Sch
Boon Lay Sec Sch
Singapore Polytechnic (DPFM)
~ Rotoract Club (IS)
~ NPCC (BLSS)
~ Taurus
~ 06 May 1988

Get Music Video Codes by VideoCodeLibrary.com
Free wallpapers & screensavers from AddThemes.com
Notice Me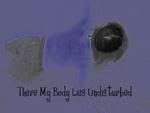 If I were in pain
Would you notice I don't act the same
If I cry
Would you notice me or just walk by
If I bleed
Would you start to see the life I lead
If I walked away and you turned around
Would you notice me nowhere to be found
If I were upset
Would you regret anything you said to me
I know life isn't always fair
But if I walked away would you notice me
NOT There
Would you just walk away?
With nothing to say?
Would it matter I was gone?
Your Rants
get one from
*
cbox
or
*
shoutbox
links
Yuqi
Haslinda
Yana
Izzy
Shahidah
Helen
archives
;
November 2005
;
January 2006
;
March 2006
credits
j-wen
deviantart
brushes
blogskins
blogger