Sunday, November 27, 2005
~ 9:48 PM ~
Ah.....I'm Full....Stomach Bloated, Eyes half-shut, Brain Shutting down....
Dozing off soon...
Juz now had d most "sumptuos meal"...hahahaha (*wink*)
I guess so...
Let's see...
~Seafood Fried Rice
Wif NO FLAVOUR!
~Black Pepper Prawns dat looks lyke
PRAWNS SWIMMING IN KETCHUP!!
~Kailan Beef with only
10 SLICE OF BEEF--->$10
Hmm...guess dats d most sumptuous meal i had....tink so..hehe :)
Ok cut it out......
Todae syam, tot of goin to club...well, his fren changed his mind so he's not able to go..hahaha
Screw him!!
He's doin thing that is obviously what i hated most...
STUPONG!!!
His being SO unfair to me...well he is unfair....
SOMETIMES....
I'm not sure if he really love me or is he juz fooling wif me..i hope not...
Cos if he intends to do so...i'm gonna stuck his ass wif
SULA!!!Ok..guess dats it...hai....laydeeina
Lil Bout Me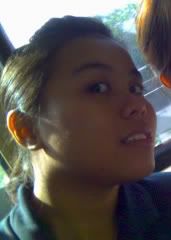 ~ Marinah aka aik ;)
~ Gongshang Pri Sch
Boon Lay Sec Sch
Singapore Polytechnic (DPFM)
~ Rotoract Club (IS)
~ NPCC (BLSS)
~ Taurus
~ 06 May 1988

Get Music Video Codes by VideoCodeLibrary.com
Free wallpapers & screensavers from AddThemes.com
Notice Me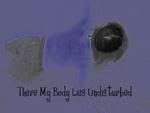 If I were in pain
Would you notice I don't act the same
If I cry
Would you notice me or just walk by
If I bleed
Would you start to see the life I lead
If I walked away and you turned around
Would you notice me nowhere to be found
If I were upset
Would you regret anything you said to me
I know life isn't always fair
But if I walked away would you notice me
NOT There
Would you just walk away?
With nothing to say?
Would it matter I was gone?
Your Rants
get one from
*
cbox
or
*
shoutbox
links
Yuqi
Haslinda
Yana
Izzy
Shahidah
Helen
archives
;
November 2005
;
January 2006
;
March 2006
credits
j-wen
deviantart
brushes
blogskins
blogger