Tuesday, November 29, 2005
~ 10:17 AM ~
I'm lyke totally pissed off wif him. He is always saying bad things bout my family lyke as if his family is an example of a harmonious one. Okla..i do admit dat his family has like tons of saving but dat does not mean that mine doesn't...
I noe d fact dat ya his dad has lyke a thousands of dollars in the account. But its no use having such an amount if he is lyke so damn stingy ar!!
It all started when i told him dat my mum wanted to lend $200....well, as her daughter i dun mind..but he lykes to look down on my family saying dat my family does not have any savings!! What ****!!!!!
Hey...we noe how to plan stuff ok...at least we're not stingy!! We gif money to those who needs it...ok cut it out!! I'm not trying to praise my own family or what..but hey dis is d fact...he even have to beg for money from his dad to continue EDUCATION!!!! now..look who's d stingy one...
Actualy i hav no intention of criticizing anyone or anybody...but jz can't take it anymore..when he keeps on making my family as a bad example and his as d good one...!!!!
ARGH!!! My own GUY CRITICIZING my FAMILY!!! I'm not gonna let dis go jz lyke dat!!
I'll make him pay for what he say.....
HEH!!!!
Lil Bout Me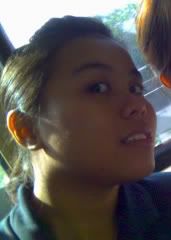 ~ Marinah aka aik ;)
~ Gongshang Pri Sch
Boon Lay Sec Sch
Singapore Polytechnic (DPFM)
~ Rotoract Club (IS)
~ NPCC (BLSS)
~ Taurus
~ 06 May 1988

Get Music Video Codes by VideoCodeLibrary.com
Free wallpapers & screensavers from AddThemes.com
Notice Me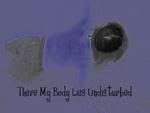 If I were in pain
Would you notice I don't act the same
If I cry
Would you notice me or just walk by
If I bleed
Would you start to see the life I lead
If I walked away and you turned around
Would you notice me nowhere to be found
If I were upset
Would you regret anything you said to me
I know life isn't always fair
But if I walked away would you notice me
NOT There
Would you just walk away?
With nothing to say?
Would it matter I was gone?
Your Rants
get one from
*
cbox
or
*
shoutbox
links
Yuqi
Haslinda
Yana
Izzy
Shahidah
Helen
archives
;
November 2005
;
January 2006
;
March 2006
credits
j-wen
deviantart
brushes
blogskins
blogger