Tuesday, January 17, 2006
~ 1:39 PM ~
Haloooooo!!!
Guess who's back from the underneath...
It's me...Marinah...dun tell me you forget bout me liao...
Okok...cut d crap..
Decided to blog again after my frens keep asking me d same qns "u neva update one ar"
Well...here to all who's been pondering with that questions....
I have absolute no time to blog nowadays and actually i have nothing to share...
Lyfe has been VERY dull and boring..or is it me??? Erm...maybe.. :)
Enuf of d unwanted stuff...
Back to reality!!!
Sometimes there would be a time where we feel that we wanna be close to that someone but we just dunno how to..this is what has been happening to my friends..d BOMBERS!!
i do admit or shall i say i do BELIEVE that some people out there is calling us Anti-Social gang..or whatever they might relate to la....
But d thing is...we're not....in fact..we are a bunch of doofers....we act to our hearts content...
lyke farting, shitting which some people might think is disgusting or a uncivilised barbaric act...but we say it openly...
err...wait2...let me correct that part..we say to one another (only to d bombers openly)....
Back to the anti-social thing...the truth is...we wanna make frens with all...in in fact we dun wan any barriers btwn any of us....d bombers and the rest of d mates...we wan peace and harmony...but is jus dat sometimes its hard for us to open a topic with them and sit down and chat for 1/2 hr or so...
But of course..we'll try to talk to them...afterall..we're friends rite...
So..to all those peeps out there....
d bombers will try to be more open to conversation...(actually we are already open)
I just wish that there will be no more social barrier btwn all of us (fwens)...
", PeACe OuT!
Lil Bout Me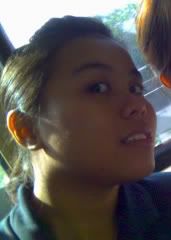 ~ Marinah aka aik ;)
~ Gongshang Pri Sch
Boon Lay Sec Sch
Singapore Polytechnic (DPFM)
~ Rotoract Club (IS)
~ NPCC (BLSS)
~ Taurus
~ 06 May 1988

Get Music Video Codes by VideoCodeLibrary.com
Free wallpapers & screensavers from AddThemes.com
Notice Me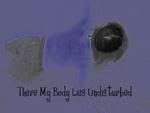 If I were in pain
Would you notice I don't act the same
If I cry
Would you notice me or just walk by
If I bleed
Would you start to see the life I lead
If I walked away and you turned around
Would you notice me nowhere to be found
If I were upset
Would you regret anything you said to me
I know life isn't always fair
But if I walked away would you notice me
NOT There
Would you just walk away?
With nothing to say?
Would it matter I was gone?
Your Rants
get one from
*
cbox
or
*
shoutbox
links
Yuqi
Haslinda
Yana
Izzy
Shahidah
Helen
archives
;
November 2005
;
January 2006
;
March 2006
credits
j-wen
deviantart
brushes
blogskins
blogger