Wednesday, January 18, 2006
~ 5:55 PM ~
Another tiring day...
Woke up at 7.30, finish sch at 11.30, took a nap for 2 hrs, went for NPCC at 3.00pm, finish at 5 pm, went back hme to rest(now), have to go for tuition class at 6.30 pm...haish..hectic day...
From now onwards, my lyfe wud be full of committments and responsibilites and activities and watever u can name it...haiz....
Feeling real agitated now...luckily have my com to cheer me up.... ;)
Shitty...late for tuition class....
Haven clean up sia....
Cya at nite
Lil Bout Me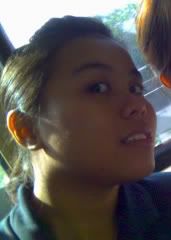 ~ Marinah aka aik ;)
~ Gongshang Pri Sch
Boon Lay Sec Sch
Singapore Polytechnic (DPFM)
~ Rotoract Club (IS)
~ NPCC (BLSS)
~ Taurus
~ 06 May 1988

Get Music Video Codes by VideoCodeLibrary.com
Free wallpapers & screensavers from AddThemes.com
Notice Me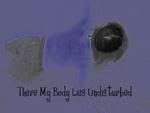 If I were in pain
Would you notice I don't act the same
If I cry
Would you notice me or just walk by
If I bleed
Would you start to see the life I lead
If I walked away and you turned around
Would you notice me nowhere to be found
If I were upset
Would you regret anything you said to me
I know life isn't always fair
But if I walked away would you notice me
NOT There
Would you just walk away?
With nothing to say?
Would it matter I was gone?
Your Rants
get one from
*
cbox
or
*
shoutbox
links
Yuqi
Haslinda
Yana
Izzy
Shahidah
Helen
archives
;
November 2005
;
January 2006
;
March 2006
credits
j-wen
deviantart
brushes
blogskins
blogger