Thursday, March 09, 2006
~ 4:14 PM ~
My blog alive once again..
let's see what shall i update first??
I've jz finished my exams...thankfully..no more burning of midnight oils and stuffing craps into my so worked up brain...
hmm....oh ya..i forgot one importat thing..hees...
My journey of a lyfetime begins...
Any guess??
Doubt so...
Who would ever guess..people like me going overseas for

volunteer work

instead of spending time
shopping, lazing and crapping...

Do not underestimate me...i am so going to prove all those peeps out there that i'm capable of being independent and self-reliant..heh!
I will and i can do it..
Especially to my dearest syam...
Never would you spare a thought for me...
Never did u praise me for what i've achieved....
Never were you by my side when i need you most...
Never did you think that i'm gonna survive without my luxurious items...
Well...hahaha..i'm gonna make sure u eat back all your words..
I am not who you think i am...
To my family..i love you guys but sometimes do have some trust in me..esp my mum..
Afterall i'm 18...i have to learnt and experience hardship myself..rite?
So what am i going to achieve after 2 weeks??????
1) Realise how fortunate i am living here
2) Be more independent
3) See live differently
4) Prove to peeps out there..that MARINAH is able to live without computers what more internet, telephone, clean toilet...i am able to pull through hardships.... :D
5) Understand the value of life
6) COME BACK IN ONE PIECE???
What i hope the kids there would achieve??
1) To understand that education is the important thing to survive
2) Hardship is not a reason to not study well
3) AND OF COURSE! English is important in the modernised world.........well for communication i mean.
Well..there are other goals and aims but i can't really think of it now..i'll update once i get any new one...
Hopefully, i'll be able to meet all my expectations and goals for these trip....
Eleanor Roosevelt:
The purpose of life, after all, is to live it, to taste experience to the utmost, to reach out eagerly and without fear for newer and richer experiences.
Lil Bout Me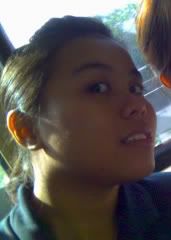 ~ Marinah aka aik ;)
~ Gongshang Pri Sch
Boon Lay Sec Sch
Singapore Polytechnic (DPFM)
~ Rotoract Club (IS)
~ NPCC (BLSS)
~ Taurus
~ 06 May 1988

Get Music Video Codes by VideoCodeLibrary.com
Free wallpapers & screensavers from AddThemes.com
Notice Me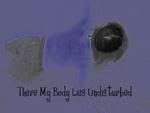 If I were in pain
Would you notice I don't act the same
If I cry
Would you notice me or just walk by
If I bleed
Would you start to see the life I lead
If I walked away and you turned around
Would you notice me nowhere to be found
If I were upset
Would you regret anything you said to me
I know life isn't always fair
But if I walked away would you notice me
NOT There
Would you just walk away?
With nothing to say?
Would it matter I was gone?
Your Rants
get one from
*
cbox
or
*
shoutbox
links
Yuqi
Haslinda
Yana
Izzy
Shahidah
Helen
archives
;
November 2005
;
January 2006
;
March 2006
credits
j-wen
deviantart
brushes
blogskins
blogger